Monday - Friday
Lobby: 9 a.m. - 3 p.m.
Drive-Thru: 7:30 a.m. - 6 p.m.
Saturday
Closed
5002 E. Highway 37
P.O. Box 1020
Tuttle, OK 73089
Phone: (405) 381-9744 
Fax: (405) 381-9981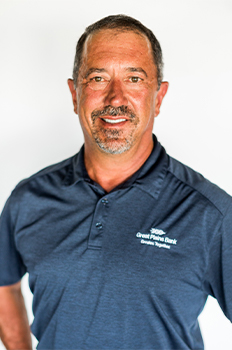 Stacy Bennett has been the Branch President of Tuttle since 2011 and has lived in Tuttle most of his life. Stacy has been in the banking industry since 1984 after receiving his degree from Oklahoma State University. In his spare time, Stacy enjoys team roping, spending time at the lake and riding motorcycles. He has two sons and one granddaughter.