You make it go.
We make it go smoothly.
You know the ins and outs of your business. We know the ins and outs of business banking. Together, we can make sure your business runs smoothly, day in and out.
Great Plains Bank offers a robust suite of Treasury Management Services that helps you manage your business more effectively and efficiently. We offer payment solutions to help you easily manage your payables and receivables, and our Business eBanking platform puts your financial information at your fingertips, from any device.
Designed to help you maximize your cash flow, our payables solutions give you the ability to to pay vendors, employees, and others using the method that best suits your company's needs.
ACH Credit Origination
Wire Transfer
Payroll & HR Services
Bill Pay
Business Credit Cards
Business Debit Cards

Regardless of your industry, getting funds posted to your account as quickly and efficiently as possible is critical to improve the cash conversion cycle for your business. Our receivables solutions allow you to easily collect payments, giving you fast access to your funds. 
ACH Debit Origination
Remote Deposit Capture
Mobile Deposit
Lockbox Services
Merchant Credit Card Services
Cash Vault Services
Fraud has become an unfortunate reality in today's business environment. Having access to the right tools to help mitigate fraud losses has never been more important. Our Fraud Prevention services are designed to help you mitigate the risks and give you insight and control over your accounts.
Check Positive Pay
ACH Positive Pay
Manage Account Alerts
Multi-factor Authentication
Online Stop Payments
Our Cash Flow / Liquidity solutions help you manage your excess funds and maximize the return on your funds.  
Dynamic Sweeps
Zero Balance Accounts
Insured Cash Sweep (ICS)
Certificate of Deposit Account Registry (CDARS)
We realize that having quick and easy access to your financial information is critical in running your business. Our robust Business eBanking platform provides you with quick, easy, and secure access to your financial information. Our online banking system is intuitive and easy to navigate providing you with quick and convenient tools to help you manage your business.
Business eBanking
Manage Accounts and Loans
Premium Reporting
Manage Account Alerts
QuickBooks Direct Connect
Search and Export Transactions
Check Images
eStatements
We've teamed up with Heartland® to offer you easy payroll and HR solutions to manage your greatest asset – your employees – while also protecting your business.
Payroll Processing
Tax Management
Time Tracking and Scheduling
HR Support
Recruiting
Onboarding
Contact our Treasury Team or click below to learn more about fast, secure, and simple solutions designed to help you better manage your business. 
All trademarks contained herein are the sole and exclusive property of their respective owners. Any such use of those marks without the express written permission of their owner is prohibited. © 2020 Heartland Payroll Solutions, Inc. and Heartland Payment Systems, LLC, a Global Payments companies (NYSE: GPN). All rights reserved. Heartland Payment Systems, LLC is a registered ISO of Wells Fargo Bank,N.A., Concord, CA, and The Bancorp Bank, Philadelphia, PA
Tom Bubb
,
Director of Treasury Management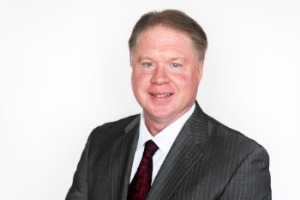 Tom is the Director of Treasury for Great Plains Bank. He has been with the bank since 2021 and has over 35 years of experience in the financial services industry. The majority of his professional career has been focused on Treasury and Bank Operations. He is a Certified Treasury Professional (CTP) as well as an Accredited ACH Professional (AAP). Tom holds a bachelor's degree in business administration from Southern Nazarene University. He has served as President for the Association for Financial Professionals of Central Oklahoma.
Tom is an Oklahoma native and grew up in Bethany, Oklahoma. He currently resides in Yukon with his wife and family. He has three grown children, and two grandchildren. Outside of work, Tom enjoys attending LifeChurch, going to car shows with his sons, riding horses with his daughter, shooting at the range, and making life long memories with his family either grilling, boating, or making s'mores on the bonfire.