A place to hang your hat
The pride of owning your own home is something everyone should experience. We can help achieve that dream with a custom mortgage, construction, or HELOC loan that matches what you're looking for.
Our experienced home loan experts can walk you through our process step-by-step. Contact us today and we'll show you how simple it is.
If you need a mortgage loan, we can assist you by providing you with top-notch service, no matter what kind of mortgage loan you're looking for. Contact us today and we'll help you get into your dream home!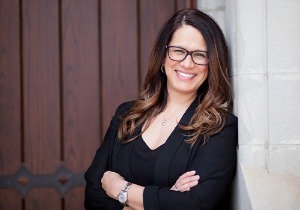 Ronette Hauser-Jones has been the president of the bank's mortgage division since 2015. Ronette has been working in the mortgage industry since 2000 and has held several roles within the industry. Originally from Minnesota, Ronette has attended Willmar Community College, University of Minnesota, and College of St. Thomas. In her spare time, Ronette enjoys woodworking, gardening and spending time with her husband and three children.
Are you ready to build your dream home? Great Plains Bank offers custom Constructions Loans to fit your needs, and an easy, streamlined process from construction to permanent financing. 
Talk to one of our lending experts today to learn more.
HELOC- Home equity line of credit
Our HELOC loan program allows you to borrow against the equity you have already built up in your home to cover large expenses like home renovations. Not sure which loan is right for you?
Talk to one of our lending experts to find out more!