Monday 
Lobby: 9 a.m. - 4 p.m.
Drive-Thru: 8:30 a.m. - 4 p.m.
Tuesday - Friday 
Lobby: 9 a.m. - 3 p.m.
Drive-Thru: 8:30 a.m. - 4 p.m.
Saturday
Closed
100 South Broadway
P.O. Box 98 
Taloga, OK 73667
Phone: (580) 328-5531 
Fax: (580) 328-5530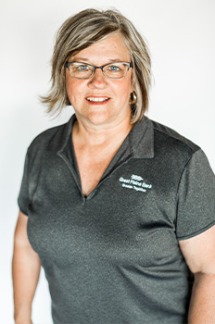 Cindy Vanderwork is the president of the Taloga branch and has been with the bank since 2014. A native of Taloga, Oklahoma, Cindy is banking professional with over 30 years of experience. She holds a bachelor's degree from Southwestern Oklahoma State University. Cindy's hobbies include working in her yard and quilting. Cindy has two children and two grandsons. She volunteers with both the youth and music program at her church.