Monday - Friday
Lobby: 9 a.m. - 3 p.m.
Drive-Thru: 8:30 a.m. - 5 p.m.
Saturday 
Lobby: Closed
Drive-Thru: 8:30 a.m. - Noon
128 East Main 
P.O. Box 310 
Sayre, OK 73662
Phone: (580) 928-3311 
Fax: (580) 928-9670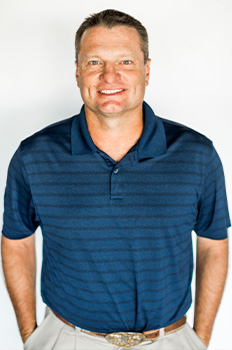 Wes Elliott has been president of the Sayre branch since January 2018. He started at the bank in 2009 as a loan officer and has worked in banking since 1999. A native of the Canute, Oklahoma, Wes moved to Austin, Texas to work for the United States Department of Agriculture after receiving M.S in Agricultural Economics at Oklahoma State University. After that, he started his career in banking. In his spare time, Wes enjoys hunting and fishing - especially trout fishing in Colorado. Wes also enjoys volunteering coaching.