Oklahoma City - Midtown, Oklahoma Branch
Monday - Friday
Lobby: 9 a.m. - 4 p.m.
601 NW 13th St.
Oklahoma City, OK 73103
Phone: (405) 720-4772
Fax: (405) 521-0548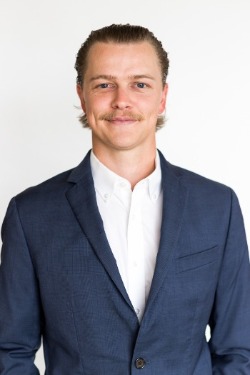 Blake has been a Loan Officer at the Midtown branch since July 2019, and he has been in the banking industry for 6 years. 
Blake grew up in Tulsa, OK and graduated from Oklahoma State University with a degree in Economics and Finance. Blake is proud to be involved with Positive Tomorrows and Junior Achievement as a volunteer. In his free time, he enjoys playing golf, traveling, attending concerts and sporting events.