Monday - Friday
Lobby 9:00 a.m. - 5:00 p.m.
Saturday
Closed
6363 N. State Hwy 161
Ste. 150
Irving, TX 75038
Phone: (469) 639-2900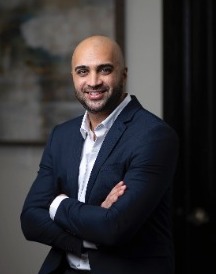 Mo Valji has been president of the Irving branch since July 2022. He started at the bank in 2019 as a loan officer and has worked in banking for over 18 years. A native of Chicago, IL,  Mo moved to Texas in 1998 and later Frisco, TX in 2009. Mo completed the accounting program at Cornell University. In his spare time, he enjoys spending time with his family, and playing basketball and competitive softball.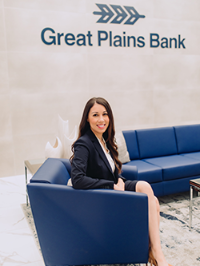 Iris Brown is the Branch Manager for the Irving location. She has been with Great Plains Bank since February of 2020. Prior to joining Great Plains Bank, Iris has worked in the banking industry for over 5 years. Iris was born and raised in the Dallas-Fort Worth area. She enjoys spending time with her family, traveling and volunteering in her spare time.