Monday - Friday
Lobby: 9 a.m. - 3 p.m.
Drive-Thru: 8 a.m. - 5 p.m.
Saturday
Closed
429 S. Broadway
P.O. Box 472
Hobart, OK 73651
Phone: (580) 726-2212 
Fax: (580) 726-3309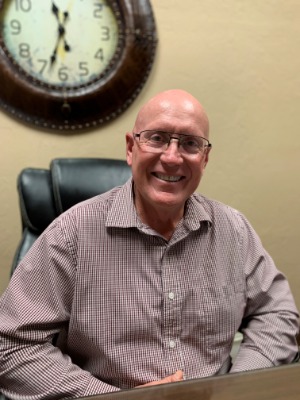 Keith Gray has been president of the Hobart branch since 2020 and has been with the bank since 2011 when he started his GPB career as a loan officer. Born and raised in Hobart, Keith holds an accounting degree from Cameron University. In his spare time, Keith enjoys spending time with his wife and watching his daughter play softball. Keith is Vice President of the Hobart School Board of Education, Board President of the Hobart Mainstreet Program, President of the Hobart Softball Association and member of the Lions Club.