Monday - Friday
Lobby & Drive Thru: 9:00 a.m. - 5:00 p.m.
Saturday
Closed
7000 Preston Rd
Frisco, TX 75034
Phone: (214) 387-7717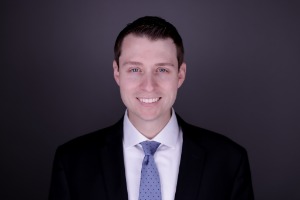 Robert Cannaday entered the banking industry in 2011 and has held progressively responsible positions primarily within credit, underwriting, and lending roles. Robert holds a bachelor's degree in Economics from the University of North Texas. Robert is actively involved in his communities, serving on city council, the chamber of commerce, and other civic organizations. In his spare time, he enjoys spending time with family and outdoor activities.
Farah Iqbal has been a member of the Great Plains Bank team since 2019. She started as a personal banker. Farah was promoted to Branch Manager in 2020. Prior to joining the Bank, Farah worked in customer service and sales in the furniture industry for more than eight years. Farah was born in Dhaka, Bangladesh and came to the United States when she was sixteen. She completed her education in Reading, Pennsylvania. Farah moved to Frisco in 2018 with her husband and two children. Farah enjoys cooking, traveling, working out, running, and spending time with family and friends.