Monday - Friday
Lobby: 9 a.m. - 4 p.m.
Drive-Thru: 8 a.m. - 5 p.m.

Saturday
Closed
710 South Country Club Road
PO Box 1127
El Reno, OK 73036
Phone: (405) 493-6100
Fax: (405) 493-6119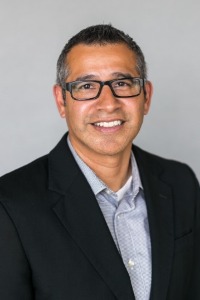 Gerardo Troncoso has been a Commercial Lender at the El Reno branch since April 2020, and he has been the El Reno Market President since May 2022. Gerardo graduated from El Reno High School before going on to attend Oklahoma State University. Gerardo enjoys spending time with his wife and daughters. He is actively involved in Sacred Heart Catholic School, El Reno Public Schools, and he is the Vice Chair of the Municipal Planning Commission for the City of El Reno.  Pastimes for Gerardo are playing golf, paying guitar, traveling with my family and playing/coaching soccer.